Today, November 15, 2017, marks the 28th anniversary of the Catholic congregation Sœurs Redemptrices de Nazareth under the leadership of Sister Dona P. Belizaire. In its 28 years of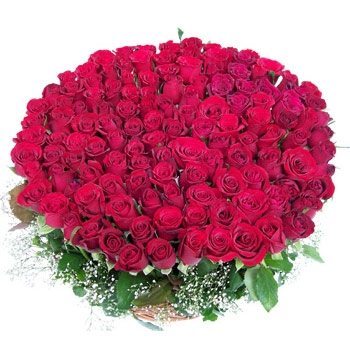 existence the congregation has been a major benefactor to destitute Haitian Children which is based on sister Dona's resolve to "serve God though the weakest."  Sœurs Redemptrices de Nazareth is also an accredited educational institution in Haiti and in the United States where it is registered as a 501c3 charitable educational organization.

As  a charitable organization, Sœurs Redemptrices de Nazareth, runs with virtually zero administrative overhead because its founder and Chief Executive Officer, Sister Dona P. Belizaire, is the administration at this time. This efficiency produces miraculous results that speaks volumes about the inefficiency of bureaucracy in countries that are incapable of producing results. Sœur Dona provides services to 1,000 children per day throughout Haiti from the South West in Jacmel to the Northwest in Port-de-Paix. She also supports  a campus in Kenskoff, Haiti where Sœurs Redemptrices de Nazareth is headquartered. The campus consists of a school, girls and boys dormitories, commercial grade cooking facilities, a cafeteria, and a dispensary staffed with a doctor and a nurse for  primary care.

Sœur Dona began her charities at a very young age with her personal properties and creative ideas on how to encourage people to cooperate for self sufficiency. This model fits very well with the Haitian culture that always wants to free itself as it did to end colonization. Let us note that Haitians are not the serfs that they are portrayed to be, although they adjust for the purpose of surviving. Using the cooperation of locals Sister Dona supplies them with resources that enable them to provide services to their communities. The cooperation usually yields a facility like a church, gagê, lakou where the services are delivered. She was running 28 such facilities that, at the time of her arrest and imprisonment, were providing services that range from a plate of hot food (canteen), shelter, alphabetization, vocational training, and conventional education at the elementary and secondary levels. She gracefully and courageously does everything from evaluating teachers, to public market shopping on her donkey.

Sœur Dona recognized the signs of martyrdom since childhood and she accepts being a martyr herself by stripping from herself all tendencies of greed and prejudice that result in the human shining at a level incomprehensible to most. By accepting martyrdom Soeur Dona serves God because no vices stand between her and the omnipotence and omnipresence of the creator God.

In addition to the socio-economically afflicted, Sœur Dona also assists many people as a conventional and traditional Haitian ministry. She leads spiritual groups, conducts spiritual activities such as pilgrimages, comforts and prays with the sick regardless of socio-economic standing. Sister Dona helps the very poor with the same love and enthusiasm as she helps the affluent.

We, Ordre des Martyrs, was conceived by the creator and birthed by Sœurs Redemptrices de Nazareth, its only child at this point while Sister Dona is the mother to thousands of
children over the 28 years of serving God through the afflicted. Ordre des Martyrs entered the womb of Sœurs Redemptrices de Nazareth to assure its continuity and support its effort to endow Haiti with institutions that produce sovereign human beings. Our hope is to extend Soeur Dona's education model into the area of educational enrichment as an addition to the traditional classroom. We hope to apply the modalities of the ministry, mentioned above, to serve Haitians across the socio-economic-political spectrum.  

Haiti is blessed to have Soeur Dona who is simultaneously a Mother Theresa, a Malcolm X, and a Maria Montessori in addition to being a natural healer who helps Haitians and others
with post traumatic disorders or even physical ailments that are often related to these disorders. She steps in and out of these capacities with grace and the purest of love, but most important she has a heart that never turns away the afflicted regardless of social standing. Soeur Dona has endowed Haitians with an institution that is yet to be understood, and that endowment is none other than "Sœurs Redemptrices de Nazareth" celebrating 28 years of existence and thousands of beneficiaries. On this special day we offer them this 30 year old Pink Floyd song that you may think Sister Dona heard and acted upon; we assure you that is not the case. You are invited to read the lyrics below and listen to the song at https://www.youtube.com/watch?v=ojf18wT_Xtk. We will, in the future, give you the fascinating details that began when Sister Dona was an adolescent up to this 28th anniversary of Sœurs Redemptrices de Nazareth.

"On The Turning Away"

On the turning away
From the pale and downtrodden
And the words they say
Which we won't understand
"Don't accept that what's happening
Is just a case of others' suffering
Or you'll find that you're joining in
The turning away"

It's a sin that somehow
Light is changing to shadow
And casting its shroud
Over all we have known
Unaware how the ranks have grown
Driven on by a heart of stone
We could find that we're all alone
In the dream of the proud

On the wings of the night
As the daytime is stirring
Where the speechless unite
In a silent accord
Using words you will find are strange
Mesmerized as they light the flame
Feel the new wind of change
On the wings of the night

No more turning away
From the weak and the weary
No more turning away
From the coldness inside
Just a world that we all must share
It's not enough just to stand and stare
Is it only a dream that there'll be
No more turning away?